Events/News
Sept 26, 2023: Mulch notice
Mulch replacement will begin on Monday, October 2nd. This will begin at the first entrance of the Townes. On Friday September 29th Truscape crews will be out to assess and pull any weeds. A pre-emergent will then be applied to the remaining weeds when the mulch is replaced.
Please remove any pots and ornaments that may hinder a full coverage of the mulch. We will be mulching in the front and back of the Townhomes.
Thank you for your cooperation
Posted on June 28, 2023 5:30pm
Board Meeting Agenda for June 29, 2023, 6pm
CALL TO ORDER
CERTIFYING OF QUORUM
READING OF PREVIOUS MINUTES
APPROVAL OF PREVIOUS MINUTES
REPORTS FROM EACH OFFICER
MANAGER REPORT
QUESTIONS FROM RESIDENTS
OLD BUSINESS:
Updates on repairs response
Special Assessment
NEW BUSINESS:
Vacant lot status/ options
Violations System Response Chart
Truescape issues re trim/ weed
Establish new meeting times
Adjourn
May 11, 2023
May board meeting has been cancelled.
May 8, 2023, Magnolia Tree Replacement Information Info.
March 8, 2023
Please do not tape any personal notices or ads on our mailbox kiosk bulletin boards. This causes damage to the window.
You may place your ads up at the clubhouse ! Thank you
March 8, 2023
HELP REQUEST
Due recent vandalism and lack of street lights we would appreciate everyone turning on their garage lights each evening.
The townhomes have motion sensor garage light fixtures that automatically turn your lights on at dusk and off at dawn if you leave the switch to your outdoor light on. Thankyou for helping us to keep our community a safe community
Feb 6, 2023
There are several townhomes that have sustained Soffit and FASCIA damage although the roof may not have any damage! PLEASE INSPECT YOUR TOWNHOME and if you have not already done so make the necessary repairs ,as required in your documents.
Jan 30, 2023
Board meeting is scheduled Tuesday 6pm, fourth week of every month.
Hurricane Re-construction and Landscaping:
We have been informed some homeowners are working on the landscaping and renovating outside since hurricane. Pursuant to Article VI of the Declaration, in order to ensure the construction or re-construction of improvements that comply with the uniform community standards, any owner wishing to construct or reconstruct improvements on their property shall first obtain the written approval of the ACC before construction begins.
All improvements must be of identical or reasonably similar to the existing improvements in the community in regard to design, architectural features, landscaping, elevation, building and roofing materials, size (square footage and height), driveways and walkways, windows, lighting, location/setbacks for improvements, exterior appearance, and other standards as determined by the Board and/or the ACC.
The Board and/or the ACC shall have the authority to adopt additional standards consistent with maintaining the uniform appearance of the improvements in the community. There shall be no deviations from the existing standards without approval of the Board of Directors. All plans and specifications shall be provided in advance to the Board and/or the ACC for review and approval prior to construction. Board is plan to meet in January board meeting to discuss future landscaping plan to rectify the damages from hurricane Ian.
Storm Debris
All household storm debris has been picked up by the City already. Therefore any resident that put's anymore bulk debris/trash MUST ARRANGE FOR BULK PICKUP
NO ONE MAY USE THIS PARKING LOT FOR ANY VEHICLE OR TRAILER STORAGE.
Roof Ridge Cap Shingles Material
Only approved Roof Ridge Cap Shingles Material has to be used: GAF, Seal-a-Ridge, Timberline HD Sunset Brick Red color.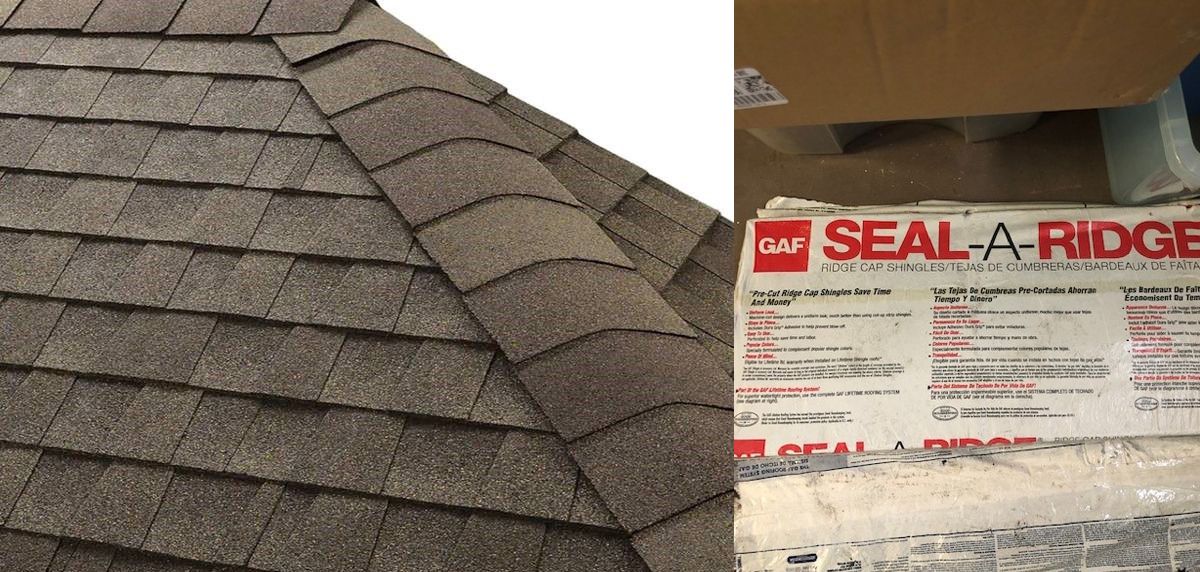 October 20 Meeting Cancelled.
CDD Clubhouse is closed until further notice. October 20 meeting has been cancelled
Shingle Repair from Hurricane Ian
Those who wants to repair/replace shingles, this is the model name/color of the shingles.
Dimensional Shingles - GAF Timberline HD Sunset Brick Red
Hurricane Ian
We have been very busy making every effort to do all that we possibly can to ensure your safety and well being.
Please be patient as we are at the mercy of our very busy vendors whose worker's have also been impacted and are doing their best and working hard for us.
I have driven around The Townes monitoring the progress,(which has been significant).
It is inspiring to see neighbors coming together to help each other out during these trying times .
We will keep everyone updated as we continue through this process to progress In an effort to clear our streets as much as possible for cleanup and repair we have OPENED ALL PARKING LOTS FOR OVERNIGHT PARKING.
The garbage and recycling were picked up yesterday so PLEASE TAKE YOUR CANS IN.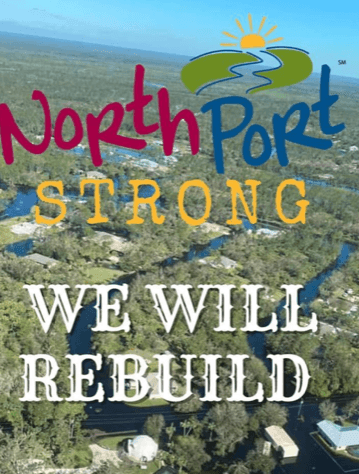 Hurricane Ian Damage
The Association is doing our best to repair the damage from Hurricane. If you have any damage, roof, shingles, soffit, gutters, screen in your lot, please contact your insurance company immediately for their consultation. The association does not insure your buildings. If you are not at Towns at Lakeside, I recommend you to ask someone to inspect your building immediately. Because it is hurricane 4 damage, the roofer and shingle manufacturers do not warranty for this repair.
If you need to repair your roof, you may contact the roofer who installed your roof, Crown Roofing. Please call Lacey Smith at Toll Free: 855-276-9655
Or email This email address is being protected from spambots. You need JavaScript enabled to view it.
Garbage and Recycle bin numbering:
Every homeowner is to label all waste receptacles using peel and stick numbers , the minimum size being 2 inches and the maximum size 4 inches.
Screen Door Restriction
Andersen 2500 series Storm doors. (Approved on July 7, 2022)
1. White color only
2. Nickel finish hardware
3. This door has a retractable window which must be retracted or stored when the front door is closed and or locked.
4. This is the only storm door allowed as vetted by the Board's attorney.
Parking
Date: April 1, 2019
Dear Owner:
The Board of Directors has been looking into the issues that we have been having with parking in the community. As you know, there are limited parking spaces in the community, and we depend on owners, tenants, and guests to comply with the declaration and any parking rules that are adopted by the Board. Article IV, Section 37 of the Declaration requires owners to use their garage for storing or parking their cars. It states that "all garages must be capable, at all times, of containing the number of motor vehicles for which it was designed and motor vehicles shall be parked in the garages, except when in use by the Owner."
This means that you cannot use your garage for storage of other items if the storage of other items prevents you from parking a car inside the garage. If you have two vehicles, one vehicle must be parked in the garage, and the other vehicle must be parked in the driveway of your home. Some of the homes in the community have driveways that can accommodate more than one vehicle, so if you own one of these homes and have more than two vehicles, you are able to park any additional vehicles in your driveway as well, instead of using the guest parking spaces or the overflow parking lot near the entrance.
The Association is asking all owners, tenants, and guests to comply with the parking restrictions and the parking rules and regulations so that we can eliminate parking issues, especially during the season when the community is full. Owners that rent their units are responsible for making sure their tenants comply with these restrictions. If you are an owner that rents, you must make sure that your tenants are not using the garage for storage or for purposes other than parking a car. The Board and its management company will be sending out letters to any owner and tenant that is in violation of the parking requirements and the garage restriction, and providing any owner or tenant in violation with an opportunity to come into compliance and avoid legal action. In addition, the Association has the authority to tow any vehicle that is parked on property owned by the Association if it is in violation of the restrictions, rules, and regulations.
The Board hopes that all owners, tenants, and guests will comply so that we can avoid having to tow anyone's car, and to avoid the time-consuming and expensive legal action that could be required if the restrictions are violated. Our legal counsel has informed us that if legal action is required to get an owner or tenant to comply with the restrictions, the owner will be responsible for reimbursing the Association for its attorney's fees and costs.
Let's all work together to solve the parking issues in the community and avoid the expense of legal action. We thank you in advance for your cooperation. Please feel free to contact me if you have any questions.
Sincerely,
James Ro